A magnetic stirrer is an enthralling device commonly used in chemistry labs for quick spinning and mixing of solutions. To make the most out of your stirrer and to get accurate results, you must use the right stirrer bar. It will make the process more efficient and uniform. The bar will also last longer because the right choice will reduce unnecessary wear and tear.
How to choose a magnetic stirrer bar
Since there are many options to consider, a checklist of sorts will help you zero in on the right magnetic stirrer bar. Let's take a look at the factors you should consider:
Size: The right size of the stirrer bar will depend on the size of the vessel. It should easily fit through the opening.

Composition: Stirring bars should be coated with a non-reactive material so that they have no impact on the solution. This is why Teflon is usually used for this purpose. It is inert and heat-resistant. There are glass-coated stirring bars as well but they are only suitable for high temperature applications.

Shape: There are pivot ring bars, cylindrical bars, elliptical stirring bars, octagonal bars, and cross-shaped bars. Cylinder bars are the most popular ones and are perfect for small tubes and vials. 
Best magnetic stirrer bar
Now, it's time to go through the best available options on the market today.
1. 4 pcs PTFE Magnetic Stirrer Bar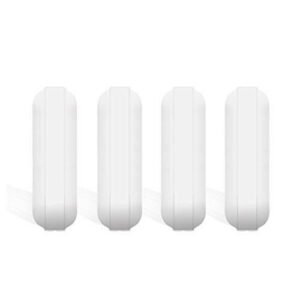 This is a set of 4 stirrer bars measuring 25mm each. They are highly rotational and work well for common stirring applications. Below are a few of its characteristics:
Each stirrer bar is made of PTFE or Teflon, which is chemically inert. So, you don't have to worry about it altering your results. They also contain high-quality magnetic steel.

The stirrer bars are smooth and cylindrical with good rotation. They reduce friction as well.

They are resistant to abrasions, corrosion, high temperature, and high rotational forces.

They have wide applications not just in laboratories but also in home DIY projects and factories.

The stirrer bars are reusable. You just have to clean them before the next experiment.

---
2. 5 pcs PTFE Magnetic Stirrer Bar
If you are looking for slightly larger magnetic stirrer bars, you will like these. They measure 30mm and have a thickness of 8mm. Following are the reasons why you should consider buying them:
They have a Teflon coating and a pivot axle that reduces wear and tear during stirring. It also handles vibrations very well.

The stir bar has applications in chemistry, biology, research, and medical labs.

It has alkali and acid resistance, which means you can use it to stir a variety of solvents. 

It can withstand temperatures of up to 250 degrees C. It also does well in low temperatures up to -196 degrees C.

It has a strong magnetic force and is resistant to abrasions and corrosion.

These stirrer bars are cylindrical and flat.

---
3. INTLLB PTFE Magnetic Stirrer Bar
Looking for magnetic stir bars of different sizes? This pack will satisfy your needs. It has 7 stir bars, each of a different size from 10mm to 35mm. This pack is suitable for anyone who uses magnetic stirrers frequently. Let's find out more:
This type-C pack of stir bars is resistant to corrosion and abrasions thanks to its Teflon coating. It can also withstand acidic conditions.

Teflon helps reduce wear and friction during the spinning process.

It is very easy to use – all you have to do is to choose the right stir bar based on the vessel or beaker being used and drop it in.

Whether it is for chemistry and scientific research or agriculture, medicine, health, industrial use, these stir bars are a great choice.

The magnet has a very high melting point, which means it can handle high temperatures without problems.

---
4. Magnetic Stir Bars + Magnetic Retriever
This set has a total of 11 pieces along with a magnetic retriever that's very user friendly. They are affordable, easy to use, and do the job quite well. Below are a few more details:
The pack contains 10 stir bars of 25mm each. There are no size variations here.

The retriever measures 250mm and is very flexible and smooth.

Every piece in this pack is of high quality and has precise sizes. 

The PTFE coating makes them solid bars that resist corrosion.

They are able to withstand high temperatures.

---
5. 4 pcs Magnetic Stir Bar – Large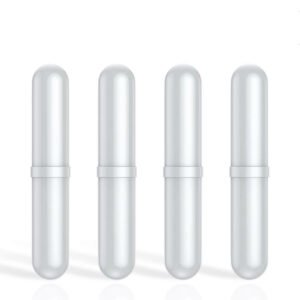 These are the largest magnetic stir bars on our list. They measure 50mm each and have been designed for large volume beakers. They have a Teflon coating as well, along with the following features:
Since they are designed for large volumes, you will not find them to be cylindrical in shape. They are octagonal and are quite solid.

They are stronger than standard stir bars and can rotate seamlessly in the container.

You can use these bars with any liquid solution including metal and chemicals.

The Teflon coating makes them resistant to corrosion.

They have a low coefficient of friction and are weatherable.

They are also non-adhesive.

---
Conclusion
There's nothing left to say! All that's left for you to do is to compare the options above and assess them based on your needs. You can pick depending on the size and the type of application. Should you have any more doubts, please feel free to speak to us.